Uh-oh, it's . . .
The Boston Market Story

Warped toy threatens annual cherry tomato crop
By JANET "RENATA" KRONKITE
Dozens of holiday shoppers and Hajj worshipers were trampled or almost drowned today as torrential rains poured down on the annual pilgrimage to the Boston Market parking lot in Hackensack where the Rev. Christopher "Ken" Rose of the Osolo A.M.E.O. Church was completing his annual Warped Toy List on his laptop computer.
Fortunately, the Boston Market Story was able to obtain a sneak peek at the Warped Toy List with the help of the Numismatologist And Award Winning Headline Writer Ed doll, itself a candidate for the Warped Toy List, which, while being evaluated for inclusion on the list, muttered "Warp this, Bub" and electronically transmitted a picture of the list to a mother ship manned by Somali pirates, who in turn traded it to the editor of the Boston Market Story in return for favorable coverage of their misadventures.
After looking at this year's list, all we can say is: Move over Bump & Crash Laird, this year's list contains playthings so dangerous they'll make you yearn for the good old days of Chinese drywall and too many phthalates.
The good news is that 90 percent of the candidates on this year's list have already been recalled. Kevin "Ken" Demoredemerriais, for instance, recalled trying to harvest his bumper crop of cherry tomatoes using this year's No. 1 Warped Toy, Farmer Kevin's Cherry Tomato Picker, and falling 20 feet into his cherry tomato patch, breaking several ribs and, to the consternation of a number of hungry copy editors, squashing most of his cherry tomatoes. The good news, DeMerry said, trying not to laugh ("It only hurts when I laugh," he said), is that Mrs. DeMmoredemerriais was able to make several jars of Farmer Kevin's Cherry Tomato Puree, which the DeMoredemerriais plan to give to all their children and grandchildren for the Holidays.
Without further ado, before anyone else is traumatized, here is this year's Warped Toy List. Avoid them at all cost, or at least until Walmart sells them for less than Amazon.com.
---
Topping this year's list of Warped Toys is Farmer Kevin's Cherry Tomato Picker from Savvy Shopper Toys, for children ages 30 to 49. Designed by an escapee from the set of "Star Wars," the cherry tomato picker lifts gardeners several stories above the highest cherry tomato, increasing the risk of falling as you lean down trying to reach the nearest tomato. Emergency rooms from Haworth to Hackensack have been overflowing with backyard farmers who were given this dangerous item by hungry copy editors waiting for the latest crop of cherry tomatoes. Making this toy even more dangerous, if you pick a cherry tomato before it's ripe, the contraption is programmed to catapult you into Newark.
---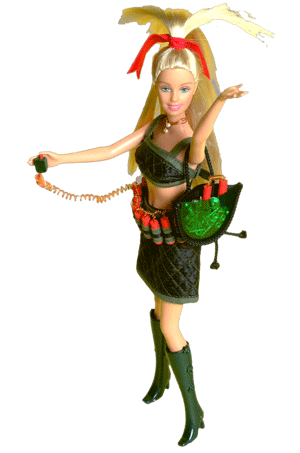 No. 2 on Rev. Rose's Warped Toy List is Black Friday Barbie, from Binthere Verdonethat Incorporated. This dangerous vixen walks down the line outside Walmart an hour before opening time on the Friday after Thanksgiving handing out tickets guaranteeing the purchase of a 60-inch HDTV for $299 to the first 300 people in line, knowing that the store only has five sets in stock. Then she hires several unemployed copy editors to work in the electronics department. Normally, such shenanigans would barely make the warped toy list, especially since Boston Market Manager Barbie made the list two years ago and ShopRite Can Can Barbie was a perennial fixture until she became a brunette, but Black Friday Barbie isn't finished yet. She then instructs the newly hired hungry former copy editors to assuage customers' anger by offering them the opportunity to subscribe to a local newspaper at the employee discount.
---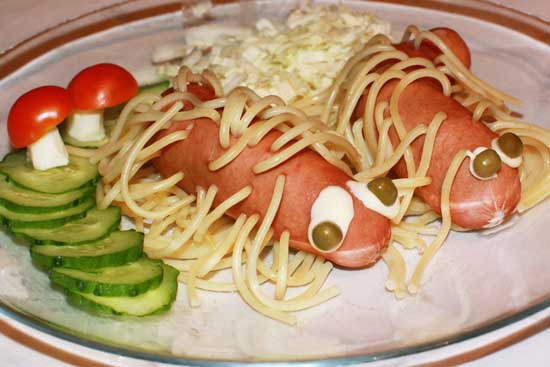 No. 3 on the list is Wiener and Wiener, P.I.'s, from Oscarmeyer Toys. These two intrepid detectives go deep cover to ferret out people reading surreptitious blogs. Uh-oh, Frank, is that a fork?
---

Coming in at No. 4 is Identity Theft Tweety Bird, from Free Credit Report Dotcom Toys. Little Mister I Tawt I Taw a Puddy Tat may look like a little angel, but when you aren't looking he'll steal your Social Security number and all your credit card numbers and start posting them 120 characters at a time on his Twitter page. And you won't find out until your credit card bill comes in with charges for two dozen gold bird cages.
---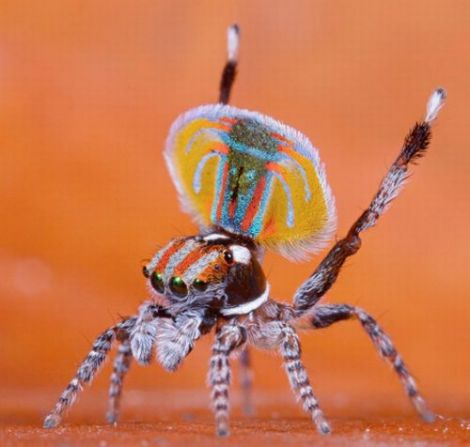 No. 5 on the Warped Toy List list is My Big Fat Greek Spider, from Heritage Toys, for children ages 5 to 35, a popular attraction at weddings and bar mitzvahs. Wind this toy up and it looks like it's dancing the tarantella. Only guess what: That isn't a tarantella.
---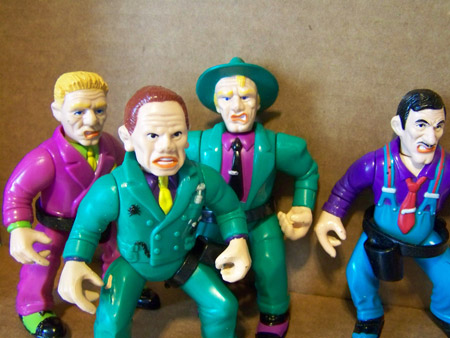 Forgot to tip your newspaper delivery pedicab driver this year? Better not answer that knock at the door. It might be No. 6 on this year's Warped Toy List. Before the Sopranos, there were the Jersey Boys -- from left, Justo, Corny, Ray and Vincenzo -- from Swim With the Fishes Toys, for ages old enough to read to 60.
---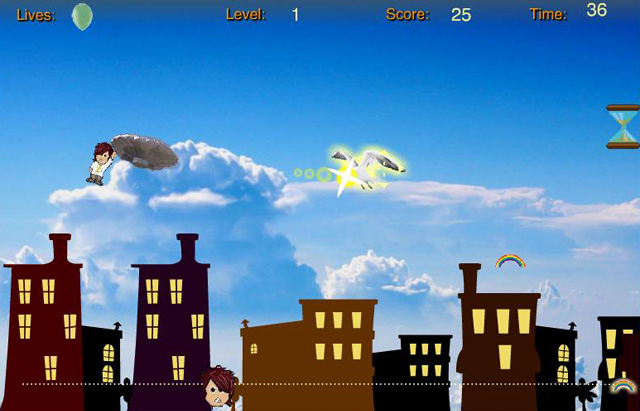 Here we have the most Heene-ious entry on the Warped Toy List, at No. 7, Balloon Newspaper Delivery Boy, a game in which a newspaper company saves gas on its home delivery route by employing a fleet of helium-filled balloons to carry paperpersons on their routes. The game allegedly is responsible for a 20 percent drop in enrollment at high schools throughout New Jersey.
---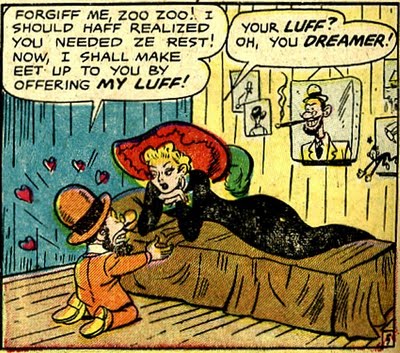 Can't find that Zhu Zhu Pet your kids are clamoring for? Don't even think of substituting No. 8 on this year's Warped Toy List, Zoo Zoo Gabor, from Marbleized Comics. You'd be better off waiting on line outside Walmart at 3 a.m. Just don't take any coupons from Black Friday Barbie.
---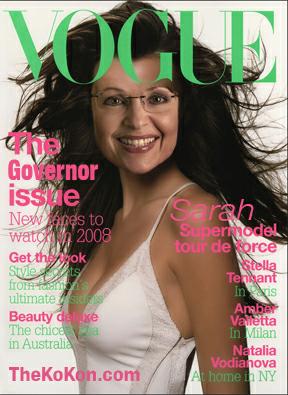 Read a good book lately? Chances are it wasn't Going Vogue, No. 9 on the Warped Toy List, by Sarah "Renata" Palin. Some of the former Alaska governor and GOP vice presidential candidate's claims are a little hard to digest, especially the chapter about her long-running affair with the Geico Gecko and her recent transgressions with Tiger Woods.
---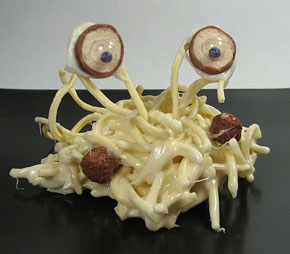 Rounding out this year's Warped Toy List are the Edible Googly Eyes for ages 8 to 40. If you've been watching what you eat you'd better look out, because now what you eat may be watching you.
- - -

Chickie's Believe It or Not: What is the Rev. Christopher "Ken" Rose's real middle name?*
*Ken.