Whew! That was close. It's . . .
The Boston Market Story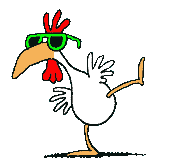 Table of Contents

KGB to open office in Trump Tower

Hillary endorses Bernie for president

Sony to release "The Enhanced Interview" despite nuclear threat

ISBMPL threatens gruesome new atrocities

Garbled phone call causes international incident

Kraken eyed in disappearance of Air Malaysia jet

Eye on Izvestia Blogger gets food poisoning at Sushi Olympics

Exclusive: The 2012 "Warped Toy List"

"Keny2012" video goes ultraviral

"Survivor 32: The GOP primaries" turns ugly

Sports Illustrated recalls Swimsuit Issue and puts Jeremy Lin on cover

Ceiling caves in during Long Island iced tea party

Gulf oil glob in shape of Virgin Mary sells for $2.1M on eBay

Hero pilot lands plane in Iceland volcano

Underwear bomber wins role on "Sopranos"

Tiger argues with wife, takes it out on Caddy

Warp this, Bub: Doll gets sneak peek at Dangerous toy list

Baby food company slapped with restraining order

Jon and Nadia Plus Hmmm, let's see ...

Insurance icon reveals tragic past

ShopRite Can Can Girls to Go Brunette

Farmer Kevin to Overhaul Health Care

Hackensack River Troll arrested in China

Dubble Bubble Hubble Trouble

Piglet booted from new edition of "Winnie the Pooh"

Somali pirates hijack 44 million cups of coffee

Hero pilot to star in reality show

Octuplet mom may have to restructure brood

Sponsor pulls out of stadium deal over A-Rod steroid use

Audubon Society sues USAirways over ground-up geese

Baghdad suffering from ear muff shortage

Annual Warped Toy List released for first time in years

Now you C.C. it, now you don't: Yankees sign Sacagibathea

Presidential campaign makes star out of Ed the Numismatologist

Giant black hole swallows New Jersey

Out of control spy satellite plummets toward Hackensack

Former Road Warrior among possible fathers of Anna Nicole's child

Hungry copy editor arrested for having wardrobe malfunction in Boston Market parking lot

Noted chef tested for chronic wasting disease

Numismatologist escapes tsunami

Saddam captured in Boston Market

President Dubya visits troops in Iraqensack

New Giants Coach Reiter Promises Cointinuous Improvement

Holiday Pay Replaced With Chicken Feed

'Survivor' Finale: Borneo-Again Copy Editors Slug it Out on Pulau Numismatiga

Dictionary recalled due to hyphen-spill

Big fishes getting littler

Japanese foot cult guru arrested

Avalanche claims life of headline writer trying to avalunch

9/11 The Prequel wins "Best Journalism" award

Daring jail escapees hijack World War II era submarine

The cradle of rotisserie chicken

Y2K glitches wreak havoc

Sacagawea on a Stick tops annual Warped Toy list

Sick puppies spotted on Warped Toy list

Restored 'Last Supper' feeds confidence and several hungry copy editors

Teen princes Kenneth and Edward recall a vivacious Queen Mum

Saddam but true: Iraqi dictator's real name is Ken

Rocker apologizes to New York, but offends numismatologist

Renata Frittata Potter and the Goblet of Cranberry Walnut Relish

Op Quayle small potatos next to real thing

Man swallowed by giant fissure in volcanic Mount Usu

Peruvian publication folds after running out of Inca

Author's family goes to court in literary squabble